Mahatma Otoo eyes future Arsenal move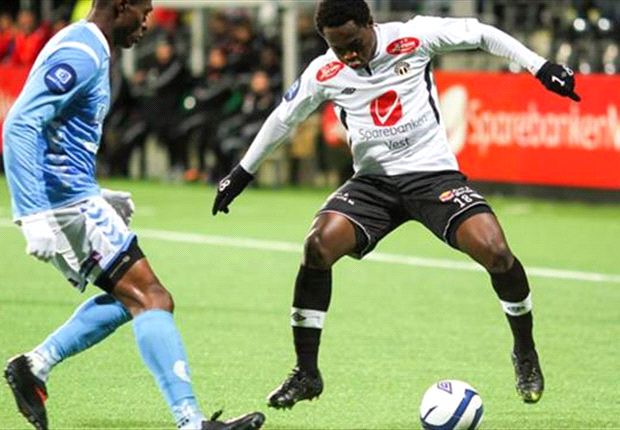 13th December,2013
Ghana international Mahatma Otoo dreams of playing for English giants Arsenal because that has been his childhood club.
The 22-year-old had a quite maiden season in Norway where he scored one goal and started most of the games from the bench.
"I want to play for one of the best teams in Europe. When I grew up I was Arsenal supporter and I'm still there, so I'd love to play for a team like Arsenal. Not only play football, but make a name," Otoo told Nrk.
"I will not just disappear quietly as other African players. I want my name to be in the history books as one of the greatest African players."
The former Hearts of Oak striker is expected to play a key role next season with Sogndal after getting used to the Norwegian terrain.